Employee Onboarding and Pre-Onboarding
Once you've hired that ideal candidate it's important to ensure your onboarding and pre-onboarding processes are up to scratch. Onboarding ensures that new members of staff are ready to smash their roles and be successful. You need to make sure it's designed for their role, their future and the company's goals and priorities too. However, with the increase in hybrid and remote roles, having a great onboarding process can be challenging.
What is it?
It has been proven that many companies don't realise how long it can take for a new starter to get up to scratch and start performing well, they need plenty of support to get to this stage. In order to have amazing employees that stay with your company, your onboarding process needs to be successful. In fact, if it is not your new hires can have a lack of confidence which will eventually lead to them getting a new job elsewhere. However, staff who have a successful onboarding process can feel up to three times more supported, boosting their confidence, and making them better at their role.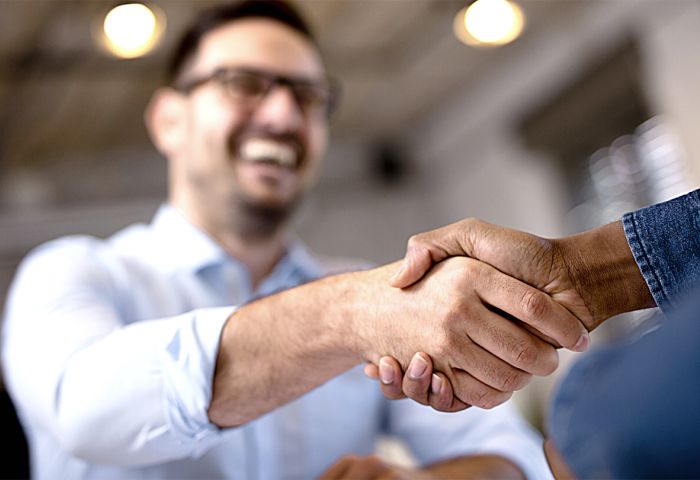 How to make onboarding a success
Your onboarding process needs to be lengthy and detailed, giving your new hires plenty of time to settle in, build new relationships and feel supported. Managers should be heavily involved in these processes, this also sets up their relationship well too. During onboarding, it's your company's responsibility to make sure each new hire is in a positive and supportive environment. However, we understand that this can feel overwhelming, what should you focus on?
Ensure your goals are clear
To have the very best process you need to know exactly what you want to get out of it. Ideally, they should be based on connection, culture, clarification and compliance. Ask yourself questions and base your goals on those answers. Next, you need to find a system that will allow you to measure if you've met those goals, and then you can measure and build upon your success.
Build the best onboarding team
The best team should involve a range of departments and seniorities. Therefore, a range of people in the company should be there to support the new employee and introduce them to the rest of their teams, building stronger relationships. A critical connection is between the new hire and the CEO, a good one will make them feel included and important.
Ensuring there is sufficient support throughout
Support should be based on ensuring the new employee can perform well and create connections, don't waste it all on admin tasks. In terms of pre-onboarding, you can have them already registered on your systems, and have a welcome video sent to them and their initial schedule. Also notifying the rest of the team about them helps them feel more at ease and ready for their first day.
Once they have met the team it is vital for them to grow and learn whilst receiving feedback from a range of staff in the organisation. Once the onboarding process is complete you should be able to measure how well you've done, both for you and the employee and find out what needs to be improved.
Struggling?
If you're finding it hard to retain employees a strong pre-onboarding and onboarding process can make a big difference. Focusing on creating a process that will nurture and allow your staff to grow into the role and form good working relationships can make all the difference.