At Unprecedented, we had the opportunity to speak to Martin Sandhu, the founder of nuom, who spoke to us about his business during Covid-19 and what remains his challenges going forward into 2022.
A background into you and your business?
Born and bred in Nottingham, I've been a massive tech-geek ever since I can remember. It's one of the many reasons why I founded nuom - a digital product studio that works with early-stage tech companies to design, validate, and build products faster.
We use a process we've developed over the years that's custom-tailored to the needs of startups. As part of that process, we can validate a product idea within 5 days using a design sprint, which significantly reduces risk and engineering costs.
But being a founder was not something I've always dreamt of. It came out of necessity after being made redundant as a developer during the financial crisis back in 2009.
With a mortgage to pay and a family to provide for, I had no other choice but to turn my side hustle into a full-time job.
Running a business is a challenge in its own right, especially if you are someone like me that didn't come from a business background. So, I had to learn everything on the fly. A trial by fire as they say. Luckily, I've had a few good mentors and a supporting wife to ease the process.
And here we are, 12 years later doing what we do best - turning ideas into money.
Define leadership and what being a leader means to you?
To define leadership we must first look into what a leader is. A leader is someone who doesn't shy away from criticism. They embrace it as it allows them to learn quicker and thus succeed faster. To do so, a leader needs to listen. Criticism is pointless if you turn a deaf ear to it. Lastly, a leader is someone who has a clear vision and acts upon it with integrity and laser focus.
Leadership is about understanding the wishes and desires of those around you and helping them reach their goals. This requires an understanding of what the strengths and weaknesses of your team are so that you can lead them in the right direction.
But leadership is also about being self-aware of your level of experience and the lack of such. That's why good leaders are not afraid to hire people who are better than them as their team is tied to their success.
Something I've learned over the past 12 years is to lead by example and never by force. After all, we are all working towards the same vision, no?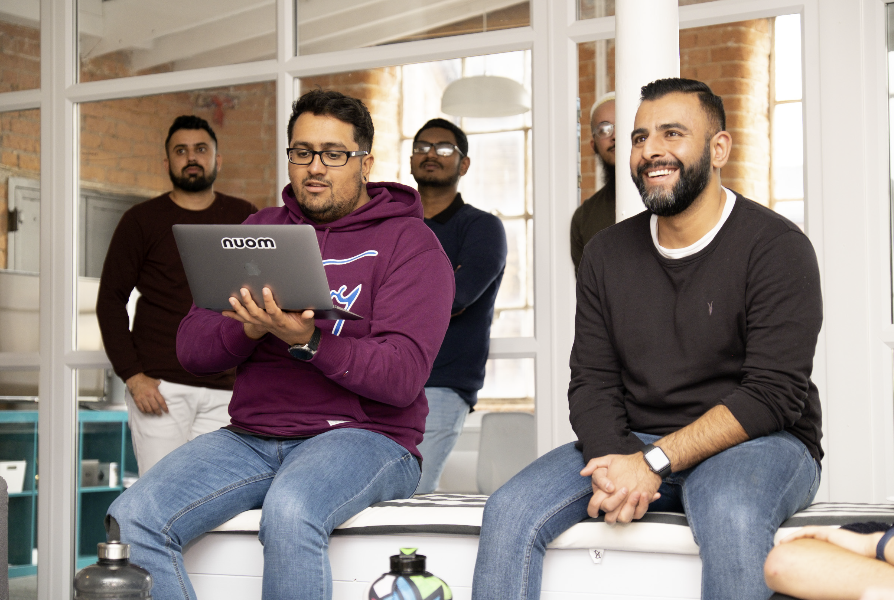 Who are your Leadership role models/inspirations?
To be brutally honest - I don't really have any.
I don't look up to entrepreneurs like Mark Zuckerberg or Elon Musk wishing I was among their ranks or hoping to attain some of their leadership qualities. 
I actually find more inspiration from people that I meet on a regular basis. The value you get out from simply talking to people and their business is immense. Sure, not all of them are household names, but I always manage to get inspired by the way they are doing things. 
What would you like your Leadership Legacy to be?
Everyone wants to leave their mark, right?
Mine is to be somebody that gives people the opportunity to push themselves to do things that they thought they could never do. Whether it's here in Nottingham or somewhere else in the world, it is to provide them with the platform to start. That's my Leadership Legacy. 
What are the "non-negotiable" behaviours that you expect you and those around you to live by?
Those would be 'Transparency' and 'Honesty'.
What impact has Covid-19 had on you?
Covid gave me time which I didn't have before.
Time to think.
Time to analyse.
Time to see what was working and what wasn't.
It allowed me to pivot the business towards a direction that better suited both my lifestyle and my long-term goal - exiting. With a clear goal set in place, I hired people that are better than me to help me bring my vision to life.
What impact has covid had on your business?
It was a short-term setback as we had to lay a few people off.
The world has a lot of problems. Luckily, we work in a space with problem-solvers. As a result, we've not been quiet.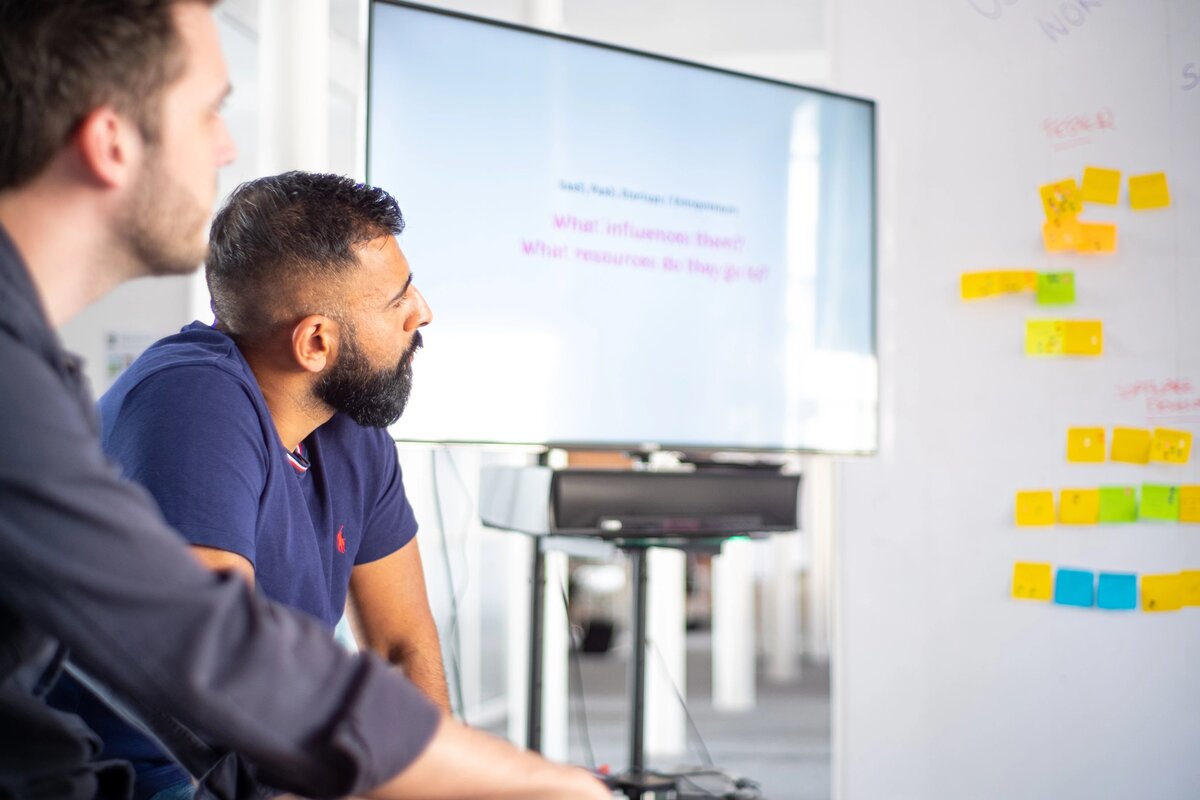 Are there any people within your support network who made a big positive impact on you as a Business Leader during those early weeks/months?
Yes, massively. I went on LinkedIn quite a lot and I've met some amazing individuals who I now do business with and, actually, I now consider friends. They were quite influential to me in those early months. 
The word pivot was used unprecedently in May/June. What have you done to innovate or differentiate yourself or your business?
We used to be a service-based company. After carefully evaluating our mission we decided to become more product-focused. So, we packed our services into a number of different products which made it easier to find and retain clients.
Our front-end offer is a Design Sprint. It's a process that allows founders to rapidly test new product ideas or features in a matter of days, rather than spending months building something that might not even work. 
50% of the people who we do a Design Sprint with end up doing an engineering project with us as well. Due to its success, we've now made Design Sprints into our core product.
What were the 3 biggest (or best) decisions you made in 2020?
Hire people that are smarter than me and build a senior leadership team;

Invest in my current staff;

Focus on a more narrow client base - early-stage start-ups; 
What remain your 3 biggest challenges?
Hiring behind a sales curve;

Operation processes in place to scale;

Having time to re-evaluate sales and marketing strategy; 
How have you/your business evolved from a digital/tech perspective?
We have a Leaner tech stack now so we only work with technology that we are comfortable with. We are also building our own tech stack which allows start-ups to have an accelerated start. This saves them precious time and money when developing their MVPs.
How have you (your business) coped from a mental health/stress perspective?
I'm a firm believer that mental gains + physical gains = professional gains. As a result, we've fully embraced hybrid working and have better flexibility when it comes to working hours so that our team has more time to look after their wellbeing.
I've also started to take better care of myself. For me, that means more exercise and looking after my diet.
Looking ahead to 2021, what are your predictions for the economy? For your sector?
Our sector will continue to grow. I've seen investors having a big interest in digital sustainability projects. FinTech is also an area that will continue to experience growth as more people start looking into the metaverse, crypto and NFT.
The British economy should also experience growth as people have slowly regained their disposable income and would look for ways to spend money to make themselves feel better.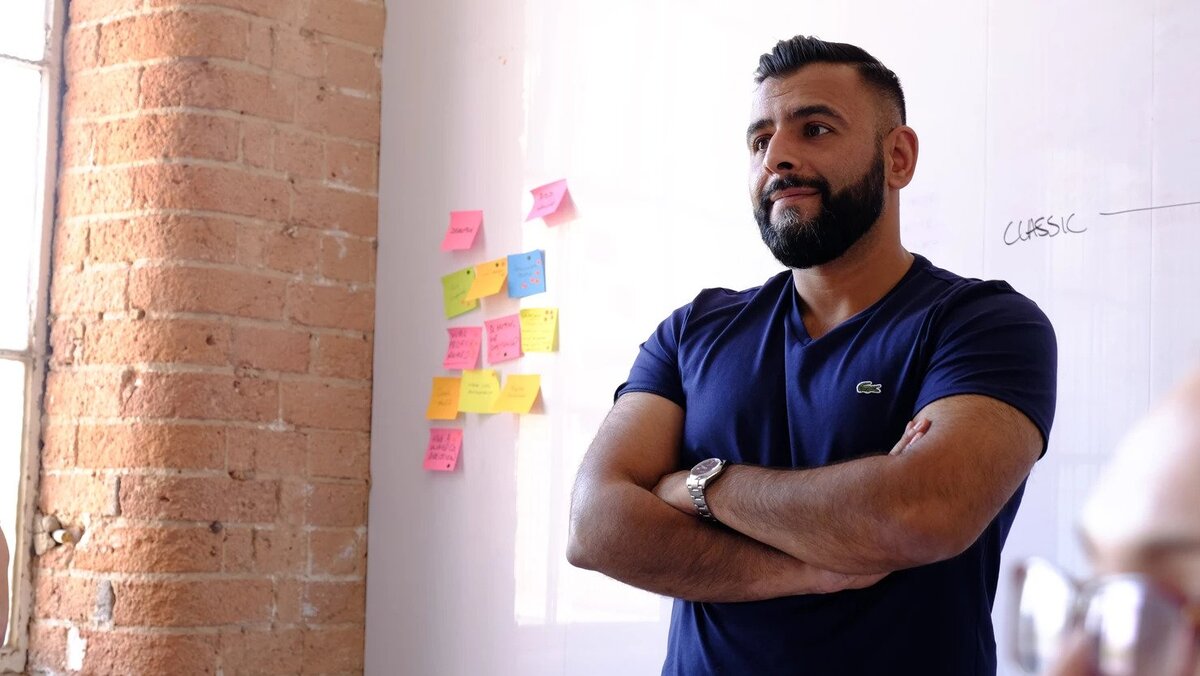 What are you doing to retain your superstars/leaders of the future?
A clear vision and a roadmap go a long way. I try to be as open and transparent as possible with my superstars and senior leadership teams.
It's important to ensure that they know they are part of the journey and are rewarded for their efforts accordingly. They know the direction we are heading as well as what other options will be available to them at a later date.
Fast forward to 2050 .... what would you say to your future self…That you did well or badly in 2020 to learn from.
Dear Martin,
Don't be a penny-pinch when it comes to recruiting the best talent.
Trust me - it will make your life easier.
You should know that already.
Cheers,
Martin from 2020 
What advice would you give to those entering the workforce today?
Work hard, keep your head down, minimise the noise and you'll get noticed. 
The Pandemic has caused many of us to reassess what is important in our lives. In what ways have you recalibrated your own priorities and goals.
I decided that I didn't want a lifestyle business and that I wanted to exit. I wanted to reach my own goal quicker so that I can enjoy the fruits of my labour.
If you have enjoyed this blog and would like to learn more about Martin and his company, you can visit the nuom website here.