The Cost of Recruitment Outsourcing: Is it Worth the Investment?
Share this article with others
The Cost of Recruitment Outsourcing: Is it Worth the Investment?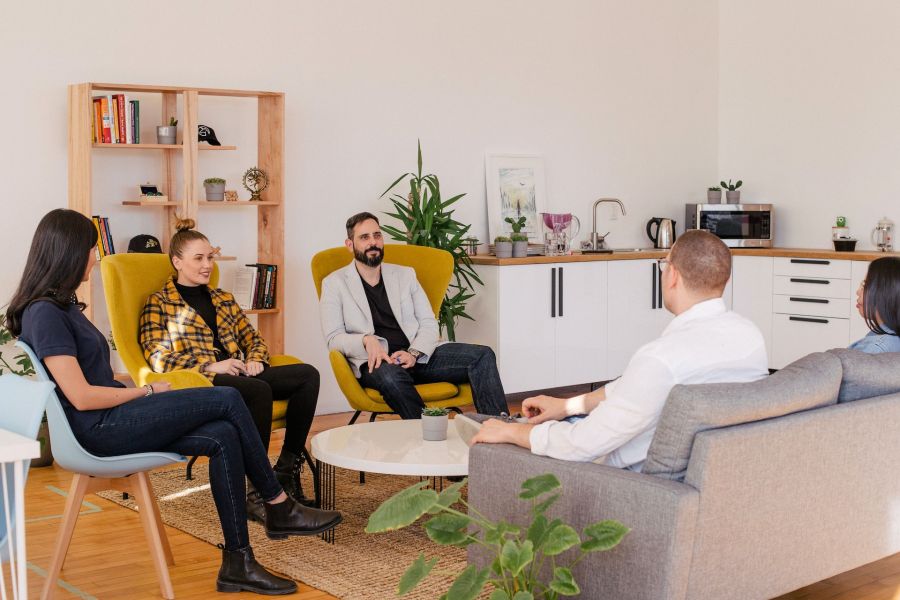 Is your company ready to grow? One of the most challenging responsibilities for any business is hiring new employees. It can be a time-consuming process that can steal your focus from other important areas of your business and result in a stress increase.
When it comes to recruitment, there are a variety of options available to companies, ranging from internal recruiting efforts to utilizing a recruitment agency or job boards. However, one option that has become increasingly popular in recent years is recruitment process outsourcing (RPO) services. RPO solutions offer a range of benefits to businesses, from reducing recruitment costs to improving the quality of hires and freeing up internal resources.
This is why 44% of companies outsource their recruitment processes.
At Macildowie, our RPO Service is designed to be your trusted recruitment outsourcing partner. Our consultants will be able to find you the right talent for your company. We know this may make us seem biased, but we believe that our RPO service is the top choice for you. We are exceptionally placed to support you for three key reasons; our reputation, flexibility, and unique core offerings.
This blog will explain what outsourcing is and if it is worth the investment.
What is RPO?
RPO stands for Recruitment Process Outsourcing and is the outsourcing of a portion, or all, of a company's permanent recruitment, to a third-party provider of recruitment experts.
What are the benefits of outsourcing recruitment?
Generally, it can be significantly cheaper than establishing and sustaining your own recruitment process, and with the help of expert recruitment consultants, it can be far more speedy and efficient. With their vast database of applicant information, they can get the roles filled quickly and effectively by analysing the data to find the most appropriate candidates.
Another factor to consider is the long-term impact of outsourcing recruitment. By partnering with an RPO provider, businesses can improve their employer brand and streamline their hiring process, leading to better hires and a stronger talent pool. Additionally, some RPO providers offer unique core offerings, such as free replacement of new hires who leave within a certain timeframe, further adding to the value of their services.
Investing in an RPO provider like Macildowie, who can help improve your employer brand, can have a significant impact on the success of your recruitment efforts. This is just a few of the many benefits of outsourcing your recruitment.
How much does recruitment outsourcing cost?
RPO prices can vary depending on the recruitment company you're working with but most commonly, there is a flat fee based on the salary you're trying to fill, normally a percentage of this. If you would like to discuss the cost with us directly, please contact us here.
There are many factors that can affect the price, which can include, industry, the level of the position, location, and the current market conditions. To reduce the costs, you can ask about multiple position discounts as some outsourced recruiters may provide an alternative rate if you have multiple positions that need to be filled. If the costs are still too high, consider how you could reduce the recruiter's work. Could you have the responsibility of writing the job ad description?
However, it's also important to remember that you're only charged the fees if the recruiter is successful in filling the position.
Is RPO worth the investment for your business?
Overall, while outsourcing recruitment may not be the right choice for every business, for those struggling with hiring volume or looking to improve their recruitment function, RPO services can be a worthwhile investment. It's also worth noting that recruitment process outsourcing is different to just working with a recruitment agency, so it's worth comparing the two to see which would work best for you.
If you're still on the fence about whether RPO is going to be the right investment for your business, ask yourself these questions:
Does your business spend too much with multiple recruitment agencies, or spend too much replacing staff?
Do your most important employees spend too much time dealing with hiring issues?
Do you think you could change your recruitment process to bring you better candidates?
If you have answered "yes" to any of the questions above, and to answer the overarching question of the blog, outsourcing your recruitment will be worth the investment.
If you would like to partner with a recruitment service that promises to deliver you the best talent to save you time and money, and also replace new starters who leave for free, then why not explore further our RPO offering.